WOW
I didn't realize that it's been like a week already after my last post. Well, since I got nothing interesting lately, I just think that I'll be updating a little trivia about what's happening in and with my life so far.
Let's begin:
#1.
I've got my
identity card
already - which quite a surprised for me - because I never expect it to be done that quick, only two weeks! It took months to create one for my friend. And thank God, my photo - well I - didn't look stupid there
#2.
Mom said that she is going to give me my
VERY OWN HSBC CREDIT CARD
- with all my name in it. WOW! I'm actually speechless about this one.
#3.
I've bought Titanium (finished), Rumours (reading in process), and Blue Bloods (haven't read).
TITANIUM

is amazing, smart yet wonderfully written. Two up for Sitta Karina. Now, I'm waiting for Nara's story and as for

RUMOURS

, it definitely is gorgeous. Enter the world of 1899's Gossip Girl!


- Carissa's Review

#4.
I'm so into Korean's journal and planner lately, esp the "
Secret Diary
" & "
2Young
" product!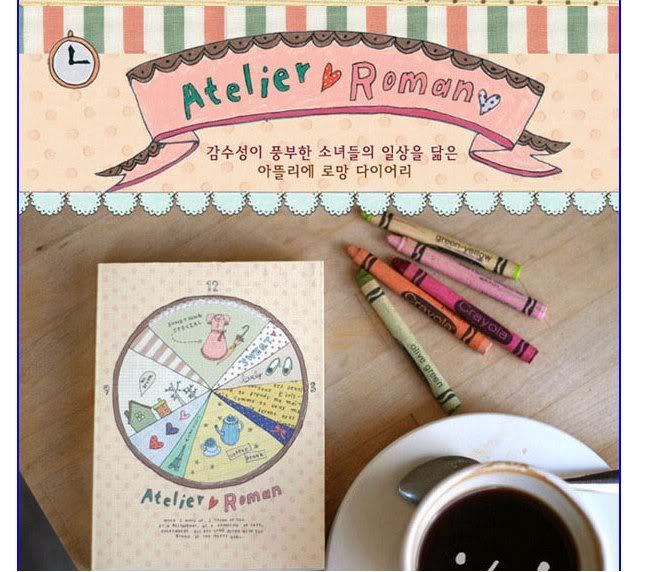 Well, the pictures above are just some example I got.
Man~ I'm so in love with all those cute planner. I want one!

For everybody who knows where to buy Korean stuff in Jakarta
,
please kindly
message me. okay?
#5.
I'm also so into

Big Bang's song
lately. I found their songs so ear-catching. I love 마지막 인 (Last Farewell) and 하루 하루 (Day by Day) the most!
#6.
Also, I will take a Zertifikat Deutsch exam in June. Kinda like a Germany TOEFL test, Gosh, wish me luck people.
#7.
Endlich, I want to say that it's almost the starts of semester 2 exams. Huaaa~ how time passes so fast!

And just a lil' something

before we say goodbye:
Big Bang's Last Farewell
.
Enjoy